SERVICES UPDATE: We unfortunately no longer offer flat tire or fuel delivery services. This was never our plan, but for the foreseeable future we'll be unable to render these services in a satisfactory way and so have decided to close them down until we can. Thank you for understanding! For any towing needs, call today for excellent service!
Towing Service in Leavenworth, KS
Leavenworth Towing Service has been delivering excellent towing services and roadside assistance for years. With us, you are guaranteed to quickly receive the best service. It will come from an expert tow truck operator who will get you back on the road as quickly and as safely as possible.
Not only are our towing service operators experienced and trained. They are fully equipped to provide any towing service or roadside assistance needs you have. 
Whether you need a relatively minor service such as a battery jump start service, tire change or flat tire help, or lockout service, or maybe something more major like a full tow truck service. Also, wrecker service, or winching service, we're able to provide all these services and more.
Our swift response times, great prices, and five star customer experiences. It make us the preferred choice for towing service in the Leavenworth area!
Please Note
* Prices vary depending on size of vehicle, time of day, and what equipment is needed. Call now for an instant stress free price.
If you searched for "tow truck near me", "towing service near me", "tow truck service near me". Also for "roadside assistance near me", "wrecker service near me", or "24 hour towing near me", you've found the right place.
We provide all these services and more. Call any time of the day or night and you'll get a response from a real life operator who will swiftly dispatch help. We are available at all hours of the day, on holidays, and in rain or shine.
Roadside Assistance in Leavenworth
Here are some of the services we offer in the Leavenworth area:
+ Leavenworth Roadside Assistance such as Flat Tire Help, Battery Jump Start, Lock Out Services, and Fuel Delivery
+ Winching Service (and off-road vehicle upon request)
+ Motorcycle Towing
+ Wrecker Service and Accident / Collision Recovery
+ Tow Truck Service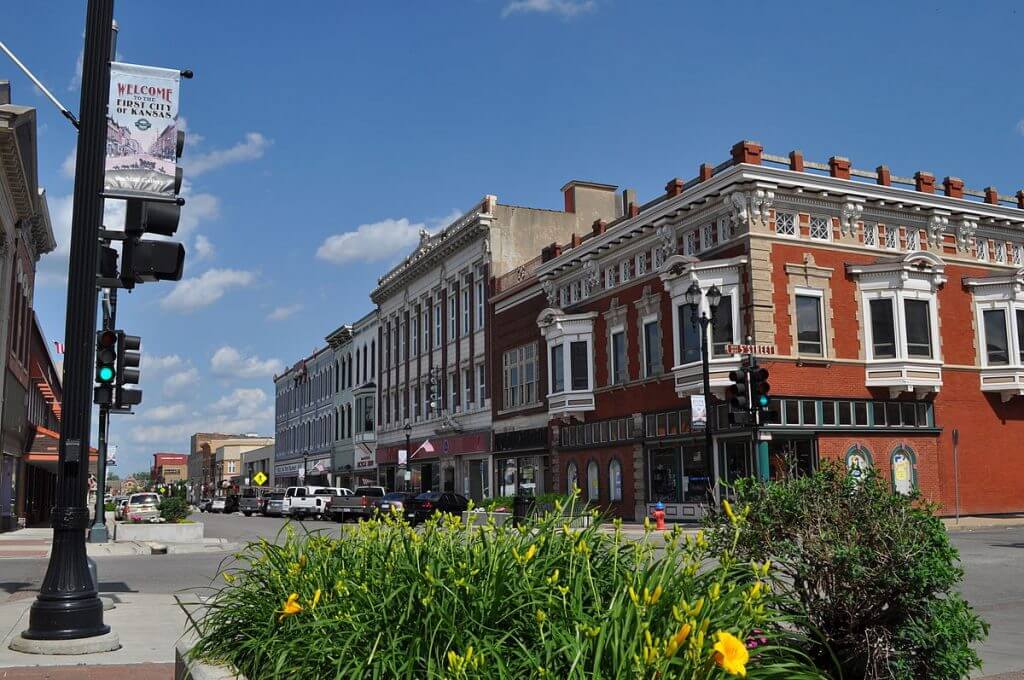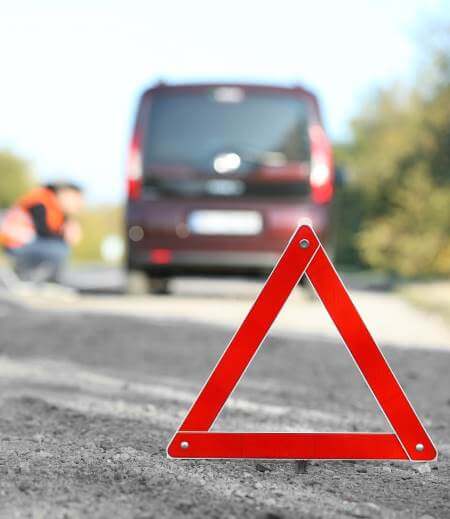 PLEASE BE AWARE THAT WE CANNOT PROVIDE:
☒ Private lot towing without a contract. To set up a private lot impounding contract, please give us a call at 913-270-8545 (click to call)
☒ Impounded Vehicle location. Unfortunately we are unable to provide any help in gathering information regarding an impounded vehicle. Please call the Leavenworth Police Department at (913) 682-4411.
Request Future Service by Form
Reasons to Choose Leavenworth Towing Service
1. Lightning Fast Service, Day or Night
A minute can feel like an hour when you're stranded or having car troubles. We understand the stress and frustration that accompany these times, so don't waste any time in calling our HOTLINE. Looking for towing near me? Call now and we'll pick up the phone right away and quickly get help dispatched to your location. No leaving a message, no call-backs. Time is critical!
2. Expert Towing Professionals
As the leading tow company in Leavenworth, we only work with the best towing service providers. The accumulative years of experience they have in professional towing and roadside assistance gives them the ability to quickly and safely provide the service you requested. The last thing you want when you're already dealing with a stressful situation like car trouble or a wreck. Ask anyone and they'll tell you to get a professional tow service in Leavenworth KS instead of an amateur. 
It is to have an amateur show up (hours late) and possibly even damage your vehicle. You can count on our professional towing experts to resolve your problem safely and appropriately.
3. Finest Towing Equipment
We intensively maintain our tow trucks and towing equipment to ensure that every rescue and service goes smoothly and leaves you happy. This ensures that our operators are able to provide the full service promised in the swiftest and safest way for you.

Improperly maintained equipment can damage your vehicle, so it is of upmost importance to us that our equipment is maintained exquisitely.
4. Best Value Around (Service & Price)
When it comes to accidents and car problems, the last thing you want is a cheap service that will leave you waiting for hours or do the job wrong when they finally arrive. Our prices are low and extremely competitive, but we maintain rigorous standards of quality so that we can continue to provide the five star customer experiences our company's reputation is built on.

When you combine the years of experience, the swift response, the customer service, and everything else that's part of each and every service we provide, we're proud to say you won't find a better value around. 
5. Leavenworth is Our Home, We're Always Around
Regardless of where you live in or around Leavenworth, we pretty much always have a vehicle or two not too far off. As a local towing company, we provide services to our local community of Leavenworth, and we pride ourselves on our swift response times.

No problem is too great or too small for us. Doesn't matter whether it's a simple problem like a dead battery or a complex problem like a wrecker service. We'll take your call, day or night, rain or shine.
Five Star Customer Service
If you don't take pride in what you do, you'll never succeed in it. The sheer number of years our towing service providers have accumulated in the service of this line of duty is impressive. Their pride in what we do each and every day shines through in every five star customer interaction we have.
The team here at Leavenworth Towing Service understand that you're probably having a bit of a rough day if you're having to call us. But we're here to make it better, to get you back on course. Regardless of what your specific problem is. Our goal is to resolve it in such a successful and satisfactory way that we'll earn your repeat business for years to come.
You can ask anyone around who they call for towing leavenworth ks and they'll tell you the same thing. There is a big difference between a cheap quality towing service and a cheaply priced towing service. One will make you wait hours while you think they're on their way, the other will dispatch and keep you updated.
One will arrive and take a long time to unconfidently resolve your issue, and the other will will swiftly arrive and expertly resolve all problems. One might even damage your vehicle while providing the service, but the other has been in the game for too long to do that.
We understand you're looking for a good price when you need our services, and that's why we price them so competitively for the area. But we've seen it again and again, someone hires the cheapest service they can find and hours later they call us.
We arrive swiftly and get them on their way without much of a hitch. And they tell us they wish they had just called us to begin with. When it comes to being stranded, your safety and the swiftness of getting back on the road is paramount. We will never sacrificed the quality of your service just so we can take off a few more dollars. After waiting for an hour in the heat or cold, a few dollars never seems to matter anyway. It's always Quick tow service Leavenworth KS that responds the fastest.
Any Service You Need, Just Call
We provide a wide array of roadside services. Whether your car is stuck in a ditch, you're locked out, got a flat tire, or ran out of gas. Need a tow truck Leavenworth KS or just roadside assistance, our dispatchers will take your call and a vehicle will promptly be dispatched to your location at the absolute soonest time possible. For more complex needs, our tow truck services include all local towing.
Also the tow truck service, wrecker service, motorcycle towing, and more. As always, our ultimate aim is to deliver such a great experience that we'll earn your repeat business and reference for years to come. For any towing or roadside assistance need you have, give our hotline a ring! Quick Towing Leavenworth KS is always happy to take your call.
24 Hour Towing Service - Fast and Affordable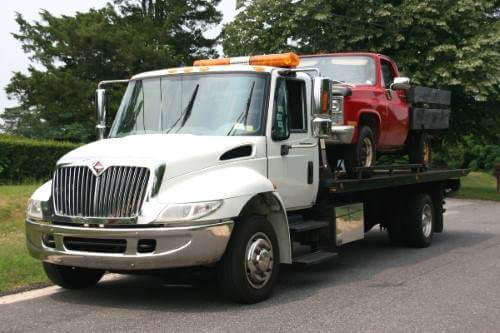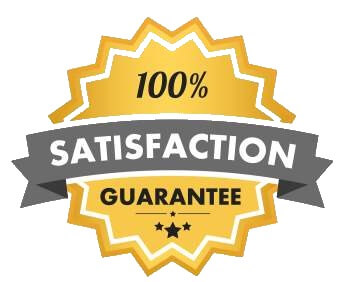 Leavenworth Towing Service
& Roadside Assistance
Three tips on driving safely to avoid an accident
Whether you are an experienced driver with years on the road behind you, or a rookie by the wheel, it is always a good idea to remind yourself of some basic rules that can help you increase your safety while driving. When you are in charge of a motor vehicle, you take responsibility not only for your own safety but also for the safety of all the other traffic participants, other drivers, and pedestrians. Here are some things that you should pay attention to :
1. Focus on driving
Using the telephone or any other device while driving is extremely dangerous, cause they take your focus off the road. Also, paying attention to road signalization and the speed limit is a must. But even when you are following all the rules and driving under the speed limit, you should always be aware of the drivers around you and be prepared to react fast in case of anything unexpected happens. Your focus should always be 100% on the road. 
Another thing that can have a negative impact on your ability to focus is a lack of sleep. Make sure you've had enough sleep, not only the night before your long drive. It is always important to be well rested when operating a motor vehicle. Sometimes only seconds of inattention are enough to cause accidents.
2. Never drive under the influence
Alcohol, drugs or even some medications that can slow down your focus or ability to react is a big NO when it comes to driving. For example, even really small amounts of alcohol can have an impact on your concentration and ability to react adequately in various situations on the road. At higher levels, alcohol can cause disorders like double vision, loss of coordination, lack of judgement and severely reduced ability to control the vehicle. So driving under the influence is an extreme violation of safety, it puts lives in danger and it is considered a crime. Throughout the years of being a busy tow service Leavenworth KS we have rarely seen worse accidents than the ones resulting from a DUI.
If you are planning to drink, you can always ask a sober friend to take over your vehicle or hire a safety driver to take you home. Taking a cab is also an option. Although it costs a little more, it is nothing compared to the catastrophic consequences of driving under the influence. 
3. Follow simple safety rules
Although it may seem unnecessary to emphasize, following the simple rules that people usually do not even think about can be a life-saving thing in some situations. For example, always keep a safe distance between your car and the car in front of you. If you get to close, you may not have enough time to react in case of sudden stop or turn. 
Another thing you should be careful with is driving through extreme weather conditions. Heavy rain, snow storm or fog are conditions where you have to be extra attentive. You should drive slower and make even larger space between you and the vehicle in front. Never force your gas pedal if the road is icy cause it can lead to losing control over your vehicle. And as an experienced tow company in Leavenworth KS, we've learned that it's way easier to avoid an accident in bad weather than it is to respond to one.
Keeping your vehicle safe and checking it by a professional mechanic is highly recommended. A full inspection is usually done once a year by Quick towing Leavenworth KS, but since it is a long period of time, it is wise to make small checks more often. Checking your tires, oil levels, brake pedals from time to time is very useful and prevents potential problems and accidents.
Being a driver gives you many responsibilities which you should take seriously. Therefore, you should keep in mind things that can help you lower the risks of getting into accidents, hurting yourself and hurting others. Safety should always come first!
24 Hour Tow Company Leavenworth KS
"Really appreciated the quick tow. Thank you guys." – Em
"I needed a tow company Leavenworth KS urgently, and these guys responded quickly and professionally. Thank you thank you thank you." – Robert 
"Lifesavers! I highly recommend Quick Leavenworth Towing." – Penny
A Proud Member of the National Tow Truck Link System​
FAST Sandy Springs Towing
6400 Vernon Woods Dr NE
Sandy Springs, GA 30328
404-800-6501.
FAST Hattiesburg Towing
500 Main St, Ste B
Hattiesburg, MS 39401
601-228-6860
Quick Towing Service of Bridgeport
10 Middle St #1402
Bridgeport, CT 06604
203-633-4351